We are Slowkey,
An activewear and swimwear brand born for independent women, with the desire to make a difference, starting with ourselves.

We believe that growing is about flowing with nature, taking action without rushing what needs time to grow. Inspired by nature and respecting all the people involved in our processes, from production to marketing, we are a sustainable, ethical, transparent, and welcoming brand that aims to spread love and wellness to its ever-growing community of empowered women.
The Slowkey woman is someone that believes in deeply connecting with nature, she lives in sync with her own self and everything around her, free from ego and chaos. We are in the business of making you look good -inside and out.
At Slowkey you'll find respect for your body, your mind, and the world.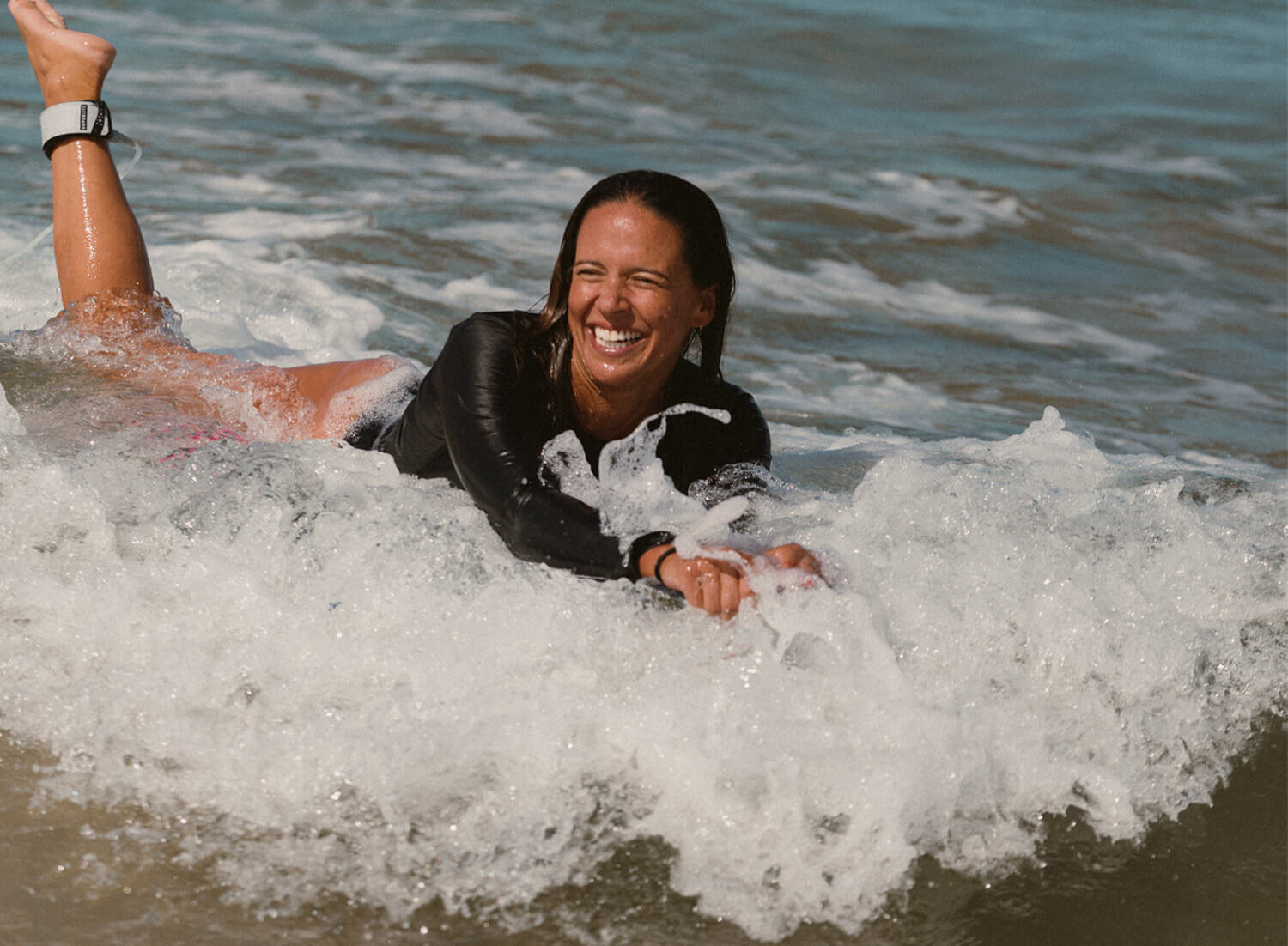 our values
Transparency:
Here at Slowkey, we practice what we preach, so you see exactly what you get!
Meaning that you have a clear
understanding of everything that you are paying for when you choose to buy an item from Slowkey.
Please refer to the last picture of each of our products in order to see how we price our items.
We chose to expose how much we paid for each and every component from materials to marketing and production so you can make a conscious purchase when buying a new item from Slowkey.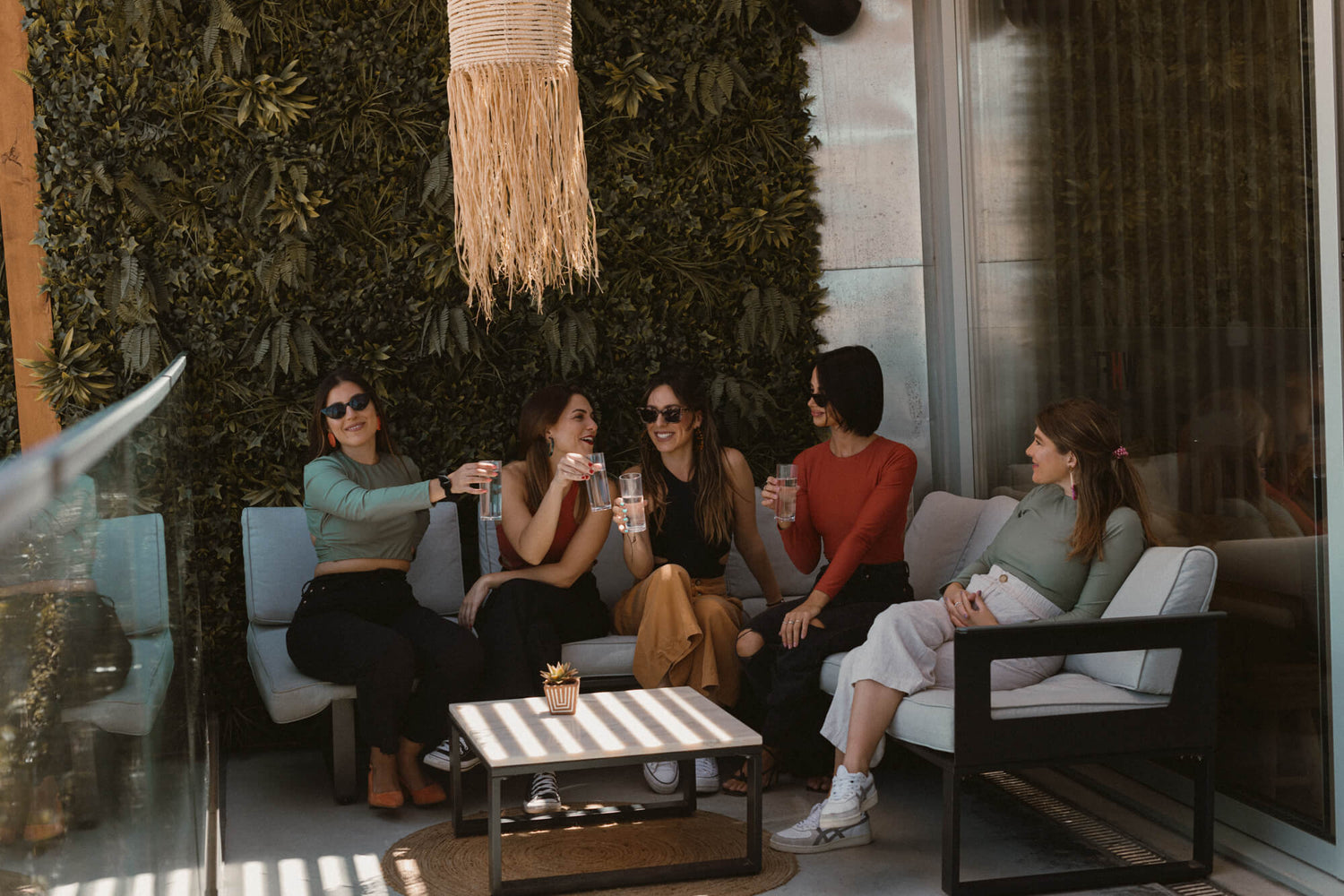 Versatility:
To take you from the beach to dinner!
Slowkey was born from an independent and modern woman, which means that we, as a brand, deeply understand the needs and the lifestyle of a woman that needs to do everything and go everywhere in one day.
All our collections are designed to be used for different occasions. From surfing on the beach, having a drink with friends, going to the gym, to everyday, you will find the gorgeous essential items you need at Slowkey.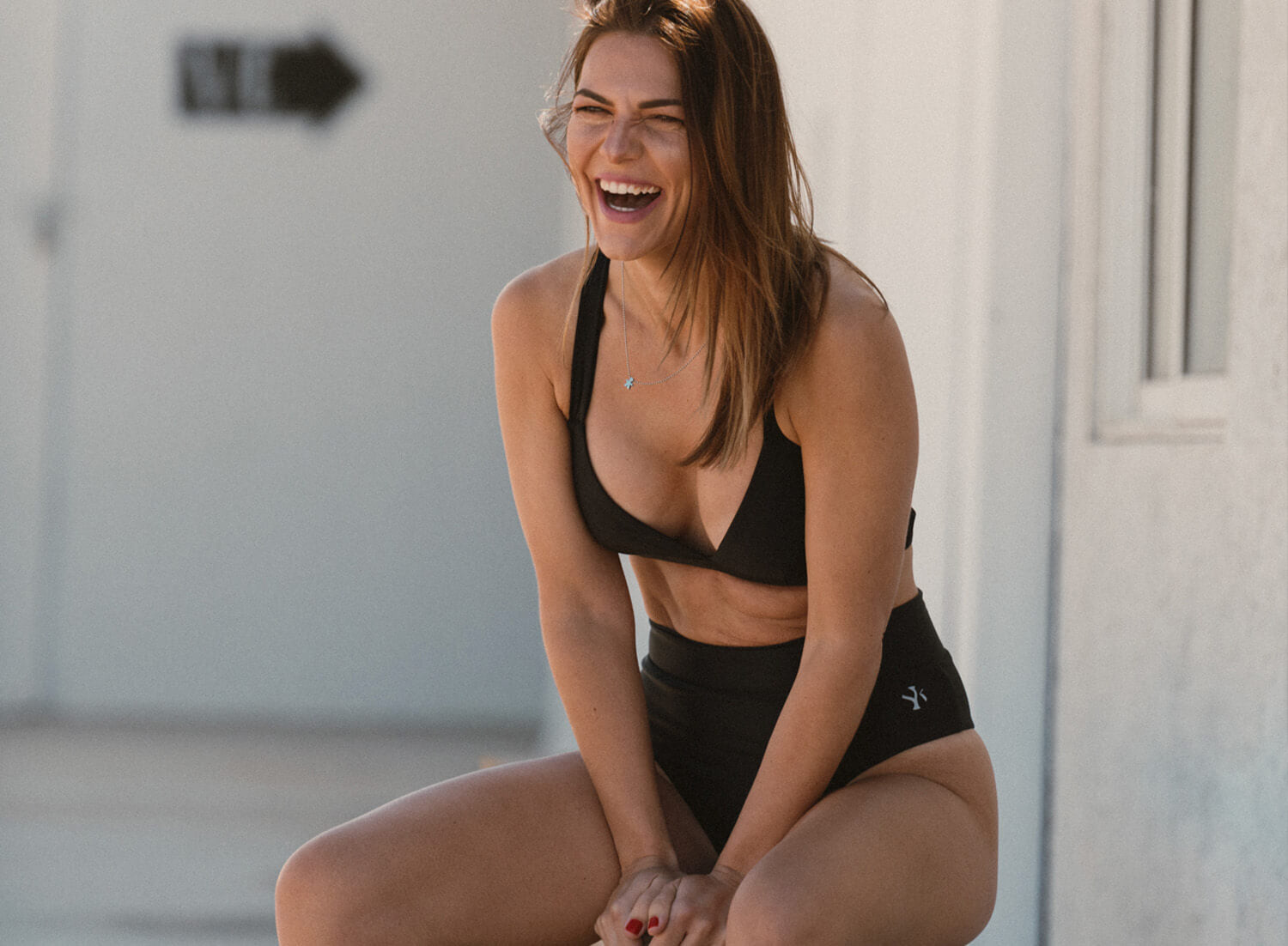 Sustainability:
By using as many up-cycled, organic & recycled materials as possible, we seek to reduce pressure on resources in order to restore the balance between people & planet with regard to fashion.⁠
All of our products are 100% sustainable and made from eco friendly ECONYL® recycled Nylon which can be infinitely regenerated. It is produced from waste that would otherwise pollute the Earth such as fishing nets, fabric scraps from mills, old carpets and plastic components.
The fabric is comprised of 78% ECONYL® regenerated nylon and 22% Lycra. This sustainable high-end fabric is a mix between tight and comfortable. It is also breathable, retains shape, and has UPF50+.

Although change takes time, we can educate ourselves, raise awareness and do our part.
Come with us!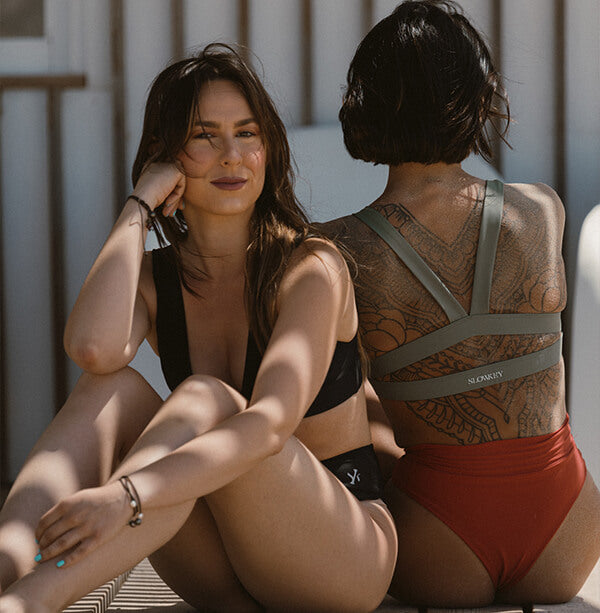 Ethical:
We want to change so much! But we have to start somewhere, so we are starting at Slowkey's home, Portugal!
All of our products are made in Portugal, this was a conscious choice to support our local industry, and by doing that we also have access to our production partners.
We are proud to say that we respect every single person involved in the production of our clothes.